"We have this Hope as an anchor for the soul, firm and secure." – Hebrews 6:19
Come Spend Time With Us
A look at what we offer…
Day Retreats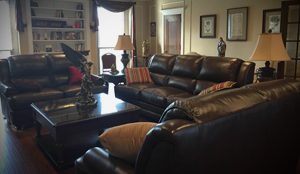 Our spacious Conference Room can hold up to fifty people at a time.
Click here for more information.
Overnight Retreats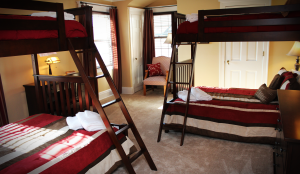 Our beautifully decorated bedrooms will help you unwind during your retreat.
Click here for more information.
Silent Retreats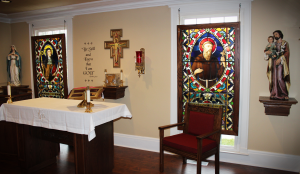 A monthly Silent Retreat Weekend will be offered.
Click here for more information.
Meal options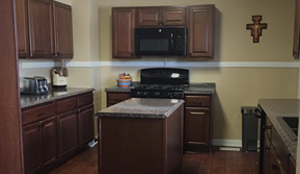 We offer many options for every age!
Click here for prices, menu will be decided upon booking.
A fully stocked Sacristy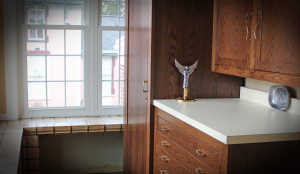 Everything a priest would need for Mass, Benediction and Confession all in one spot, including vestments in various sizes!
Twenty-four Hour Exposition Tabernacle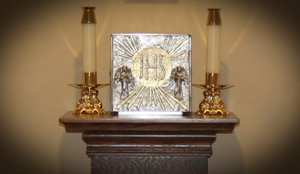 Jesus is always present in our chapel, you are welcome to come pray with Him at any time during your retreat at Hope House Retreat Center.
What Others Have to Say About Hope House Retreat Center
"The Hope House was the best place Mary Mission could have chosen to invite our donors and sponsors for Mass and a "thank you" reception. The chapel is so beautiful and the Mass was so intimate. The rooms for the reception were spacious and just right for our group of 23. The DVD projector and screen allowed us to show a video of our mission work which everyone seemed to enjoy.
Rich is a great host and he served up a delicious lunch that we all enjoyed. Thank you, thank you, thank you. It was perfect."
-Dave Wayman, Mary Mission, Inc. Board member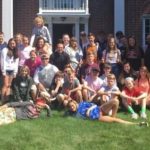 We recently stayed at Hope Hose Retreat Center.  It was absolutely amazing.  The accommodations far exceeded any other place we have stayed in the past especially for our large group of 39 people.  Our LifeTeen Group from Divine Mercy Parish in Central Square, NY could not believe how absolutely spoiled we were.  The food was wonderful and abundant.  The sleeping arrangements were so cozy and beautiful.  The staff are truly doing the Lord's work.   Such a warm and inviting place to continue with our encounter with God.  The chapel is so beautiful and the grounds allowed for the teens to have a little free time and stretch their legs.  It was also convenient to have a store so close by.  Thank you so much for taking such wonderful care of all of us.  God Bless and we Hope to see you next year!!!
-Melanie Long, Welcome Center Coordinator and Youth Minister, Divine Mercy Parish, Central Square, New York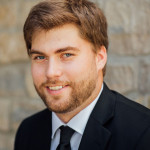 "I have used The Hope House on two occasions, one a small adult core team retreat and the other a large confirmation class retreat.  While these retreats where completely different in programming and numbers, The Hope House was very accommodating and considerate of all our needs.  The food, the environment, and the service was very professional and considerate as they adjusted just about anything we needed to make it a wonderful, stress free day so we could focus on the encounter with Jesus that was each of our Retreat experiences at The Hope House. 
Peace of Jesus to you!"
-Timothy Rydberg, Director of Youth Ministry, St. Joseph/Bread of Life Community, Erie, PA